Inserting: Google search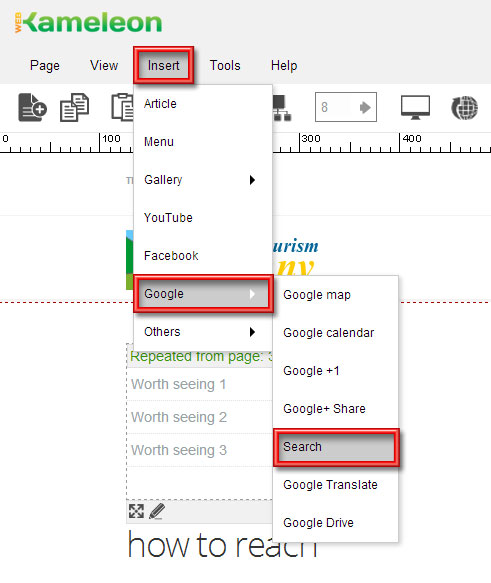 "Google search" allows you to embed Google search engine. In most of the available templates in the system webkameleon the search is already inserted but if you take a moment you can do it yourself in each new template.
Use the "Insert" > "Google / Google search" command located in the top menu bar.
As a result, at the bottom of your web site is added new blank content box.
Now use the "pencil" icon

located on the gray navigation bar of the new content box to edit it.